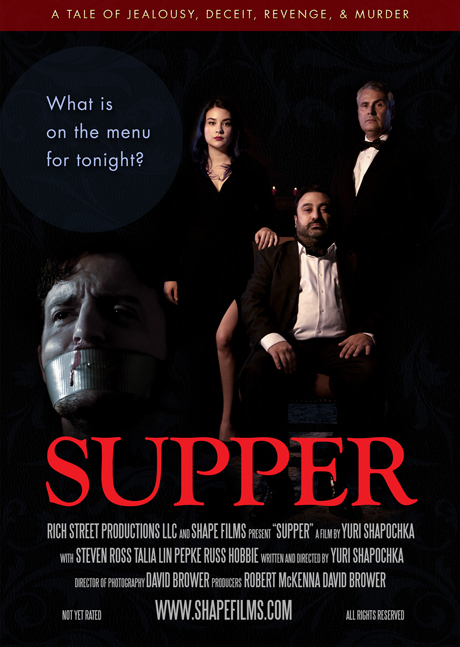 Supper was filmed on location with a local crew, including cinematographer David Brower, and a group of theater actors such as Steven Ross (Lend me a Tenor, Driving Miss Daisy, The Odd Couple), Talia Pepke (Dracula, I Hate Hamlet, The 39 Steps), Mike Putman, Russ Hobbie, Todd Ponder, and Tanner McCracken. Other production credits include: composer Marc Phillips, editor Jonothan Whatley, executive producer Robert D. McKenna, Supervising Sound Editor & Re-Recording Mixer Scott A. Jennings.

See Full Cast & Crew
Powerful mob boss Don Bontate finds out his wife and brother are having an affair, and plants the seeds of justice and vengeance. If you reap what you sow, Supper is where you eat it.

Supper explores traditional Italian cooking with a hint of adultery, a pinch of betrayal and a dash of revenge. With a course of dark comedy creeping in at its edges, this film plays with the concept of getting ones "just desserts". With a focus on retribution and playing with power, it's thrilling to see who's left raising a toast at the end.
A director known for his dark comedy style, Yuri Shapochka brought together a team of creative collaborators including award-winning cinematographer David Brower and executive producer Robert D. McKenna. The camera, lighting, and sound equipment were rented on Friday, August 21, 2015. The filming took two days. First day, it started around 8:00 am on Saturday, August 22, continued through the evening and lasted for 12 hours. Next day, the filming started around 10 am and lasted for 8 hours. The film was shot in Robert D. McKenna's dining room, kitchen, and library, at the Clubhouse on Highland, 2908 Highland Ave South, Birmingham, AL. Built in 1910, the finest Arts and Crafts style home in Birmingham, by Molly and William S Brown, the Clubhouse served as a home for the Alabama Federation of Women Club's 3rd District for over 60 years and continues its charitable legacy today. The film set was the house as it was, with some inventive furniture and decoration adjustments by production designer Cheyna Brower and set decorator Aaron Hollyman. The goal for the production and costume designers was to establish realism of the set and costumes and to maintain a timeless look.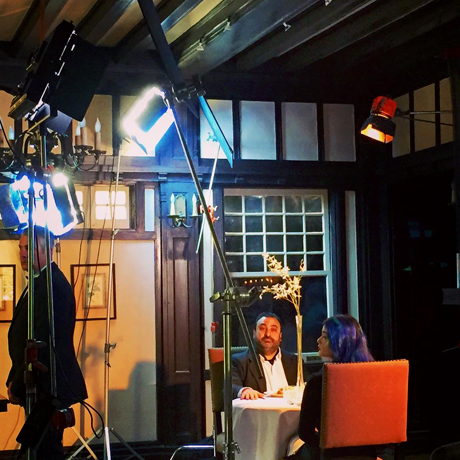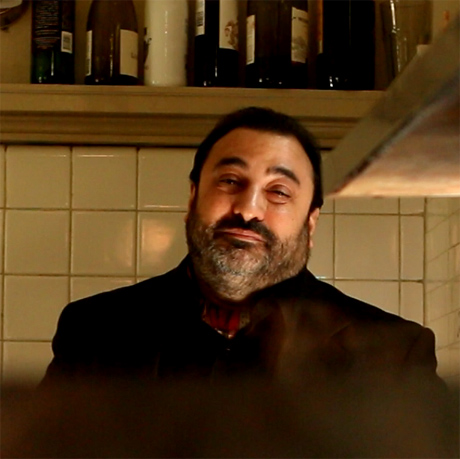 Steven Ross, a theatre actor and photographer, portrays Don Bontate, powerful mob boss. The actor was impressed with the crew: "I love the attention to detail and the support. One thing that was interesting was how much family participation among the crew. The cinematographer's daughter assisted and coached actors, both sound men were brothers, and the editor's wife was assistant director and makeup." Ross was also captivated by the story and his character. "I love how the story was ominous and funny at the same time," he says. "It was also fun playing a villain that gets the tables turned on him."

Talia Pepke (Rosalia) co-starred opposite Steven Ross as the female lead. She enjoyed her experience on the set: "This opportunity alone was exciting and humbling. I've always wanted to get involved in film, and I can't thank Yuri and David enough for choosing me to be a part of Supper. I am honored to have gotten to work with such a talented group of artists. This experience solidified my desire to pursue film-acting."


Talia Pepke says she thought the script was intriguing: "I fell in love with this script the moment I started reading it, before I even got to where my character was introduced. Yuri has such a talent for storytelling. After I finished reading I said to myself, "I have to do this part!". I'd been feeling that creative itch artists get sometimes, my birthday was approaching (a symmetry with the character of Rosalia), and everything seemed to fall into place. It just felt right. Also, pasta really is one of my favorite dishes so it was difficult to pass that up." Talia Pepke was also impressed with the creative process: "I don't think I could have been any luckier than to have had this particular project as my first (non-commercial) film-acting experience," she says. "Working with Yuri, David, this particular cast and crew; it was all a wonderful atmosphere to be a part of. It would have been very easy for me to feel like a nervous novice on set, surrounded by this experienced and professional technical team, but the atmosphere was always relaxed and friendly. Everyone did a great job of keeping you at ease and making it seem like you are all equally a part of pulling this project together. It truly felt like a collaborative effort. Yuri writes in this incredibly enticing way. Even moments that should be ugly, have a beautiful rhythm to them. He almost lulls you into this flowing story before pulling the rug out from under you. It's like when you miss the last stair at the end of the staircase and your stomach plummets for a second, but your heart races. He creates this vivid image of these characters you're portraying, but you can also see there is more underneath. It was fun to talk to him about my own perceptions and ideas of who Rosalia is and be given that freedom to shape her."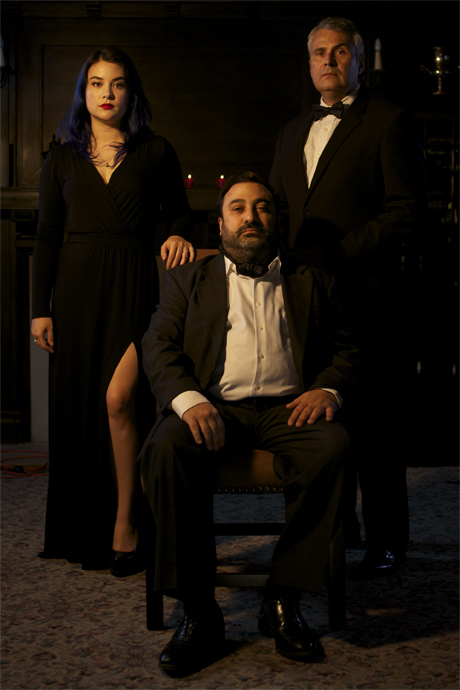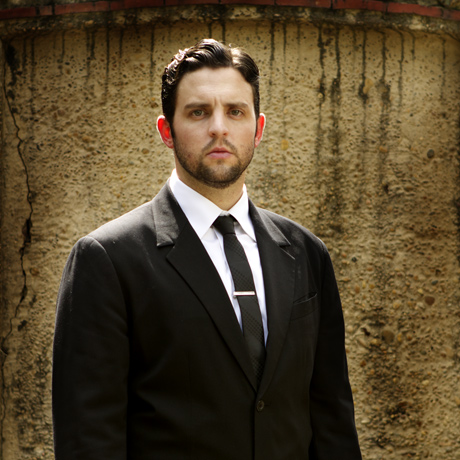 Russ Hobbie (Giovanni) is proud to add Supper to his reel of favorite film performances along with Killzone: Intercept. Russ named three things that excited him the most in the production of Supper: "Number 1: I read the script and thought it was so wonderfully written, just the right amount of humor, just the right about of drama...right up my alley. Number 2: After my first meeting with Yuri I knew I had to work with him. His passion for the project was clear from the start. That always excites me. Also, I knew David from previous work and was excited to work with him again. Number 3: I knew this role would be a challenge. There is a lot of depth in this film and my character was no exception. I never like to play roles that don't push me - this one certainly did." The actor was fascinated with the story and his character: "The story is unbelievably clever. I remember back to the first time Yuri sent me the script I physically dropped my jaw and said aloud, "Whoa" as I read it. My character, again, was a challenge. Not only physically and emotionally, but mentally as well. I had to make sure I played each scene as if I didn't know what was next for him. That, and his obvious charm were highlights."


Steven Ross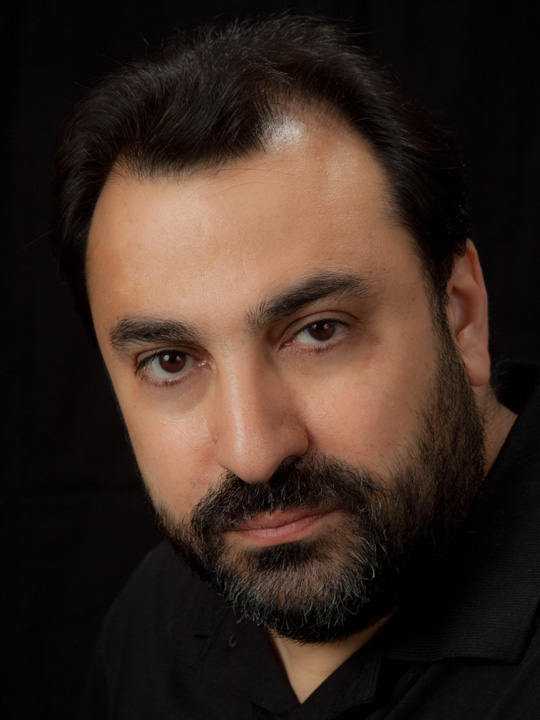 Steven Ross is a community theatre actor and photographer, born and raised in Birmingham, Alabama. Steven works as an IT professional at Infinity Insurance Company. He fell in love with theatre in high School. After a fifteen-year absence in theatre Steven returned to the stage with the Canterbury players, playing Tito Mereli in "Lend me a Tenor" in 1997. Since then he has been part of several Canterbury productions and has also been seen on stage with LJCC, Garden Variety Shakespeare, Theatre Downtown and seven Park Player Productions. Steven favorite role was Nick in Birmingham Festival's production of "Over the River and Through the Woods".
Talia Pepke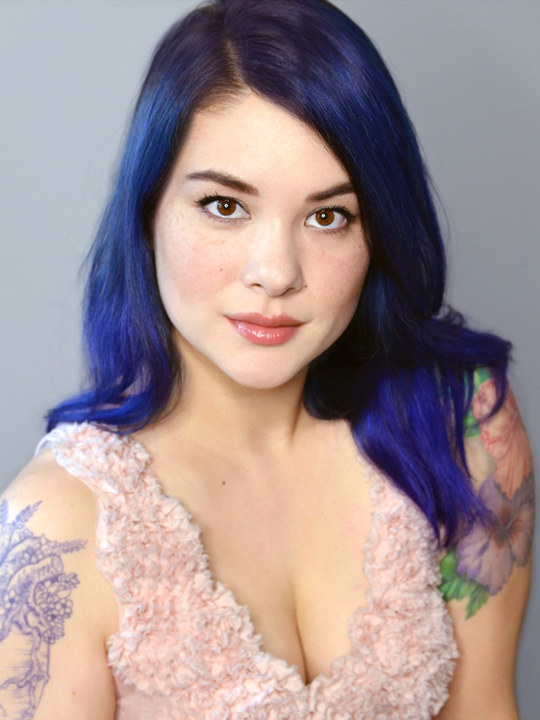 Talia Pepke is very excited to be making her film debut with Supper. Not a complete stranger to the camera, she has been featured in a variety of commercial projects, both regionally and internationally. Talia's first love is the theatre. Most recent theatrical credits include productions of Dracula, I Hate Hamlet, The 39 Steps, Some Girls, and Amadeus. Talia is the Director of Marketing at the historic Virginia Samford Theatre and lives in Vestavia Hills with her handsome husband and two darling children. Thank you to Yuri, David, and all of the cast and crew, for making this such a wonderful experience!
Russ Hobbie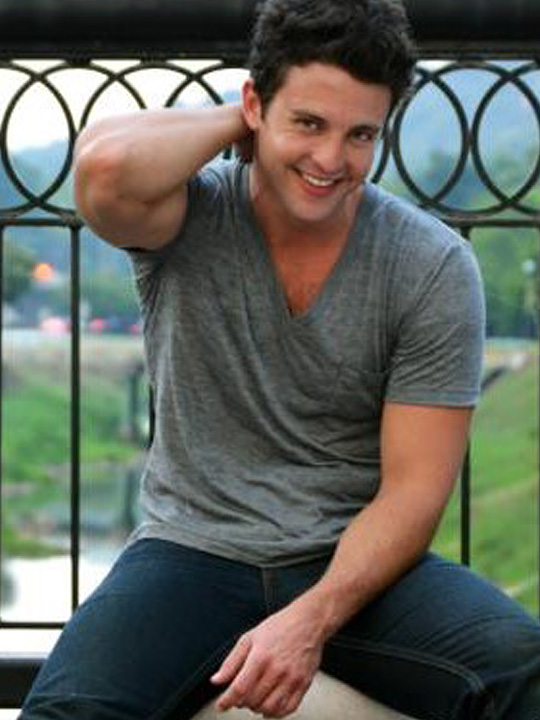 Russ is proud to add Supper to his reel of favorite film performances along with Killzone: Intercept. Favorite stage credits include: Dracula, 25th Annual Putnam County Spelling Bee, Amadeus, Wild Party, The Wedding Singer, RENT, and The Normal Heart. He has spent time and money in NYC and LA but Birmingham has always been and will always be home. Many thanks to Yuri and the entire crew for making this possible and for bringing passion and heart to the Birmingham art scene. Russ says he thought Supper crew was incredible. "Completely on top of their game," he says. "I would work with every single one of them again in a second if I had the chance."
Tanner McCracken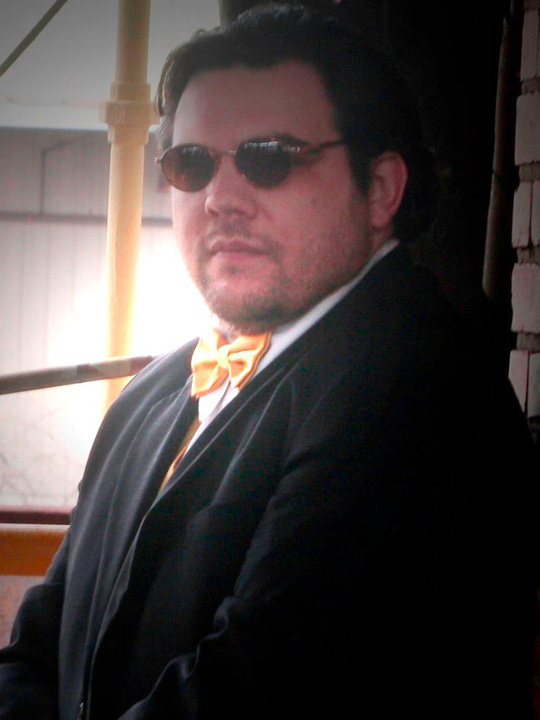 Tanner has been performing in Birmingham for over 10 years. His favorite stage credits include Little John (Robin Hood), Cyrano (Cyrano de Bergerac), Aslan (The Lion, the Witch, and the Wardrobe), Paul Bratter (Barefoot in the Park), Gloucester (King Lear), Demetrius (A Midsummer Night's Dream), Borachio (Much Ado About Nothing), Lucentio (Taming of the Shrew), and Tony Kirby (You Can't Take It With You). He has appeared in several short films shot in and around Birmingham, and makes an appearance in the web-series Bloodtype. He teaches improv and game design at Creative Scholars, Inc.