T. K. Thorne: A PIECE OF MAGIC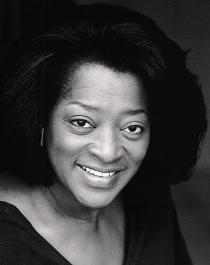 Suspicious eyes tracked us as we drove through the tightly clustered apartment complex on the Northside of Birmingham, Alabama. Without a word spoken, we heard the question in those eyes: Outsiders, what are you doing here? The answer lay there as well: Nothing good for us.

Narrow concrete walks sectioned the yards where bits of glass and trash wove inseparably into the grass and dirt. Yellow vinyl siding identified every unit and bleached them all into a blur of sameness. One apartment, however, seemed different. Beneath an ancient tree, chairs and a swing-bench sat on the tiny yard that had seen the trod of so many feet, it was bare of any grass. A pot of flowers perched atop a protruding window air conditioning unit. It was home to Miss Kitty. Miss Kitty was the neighborhood's Central Station. Her fingers rested on the twines of gossip that crisscrossed the community like the tangled back of an embroidery. Miss Kitty listened to what we wanted to do and her eyes lit, especially when we identified her yard as the perfect spot.

We knocked on doors and talked to the apartment residents, explaining what we wanted to do and inviting them to be part of it. I expected some rejection, even hostility, but heads nodded. Some smiles even emerged, but with tentative energy, as if the mouths had learned that reality too readily crushed enthusiasm and hope.

In that apartment complex, over a beautiful November weekend, ShapeFilms shot an independent short film from a script I penned. In SIX BLOCKS WIDE, Gran, a spunky old woman with a mouthful of chewing tobacco rocks on her tiny porch in a poor neighborhood and demonstrates what it means to be rich in spirit. Tonea Stewart, of "A Time to Kill," "In the Heat of the Night," and "The Rosa Parks Story," slipped into Gran's skin as if she'd been born there. Ms. Stewart's sister confided that their own grandmother had provided a perfect role model for the character. Rising film star, Lauren McClain (Daddy's Little Girls), played Faye, the young girl raised by Gran. Downtown's CAP, Thomas Pams, became Thomas, the simple, gentle man with strength no one ever expected.

In the film, Gran and Faye stand up to a drug dealer who holds the neighborhood in a grip of fear. The old woman and young girl know that even when the cost is high, there is a time to draw the line. As Gran says, "The world may only be six blocks wide, but it's our world."