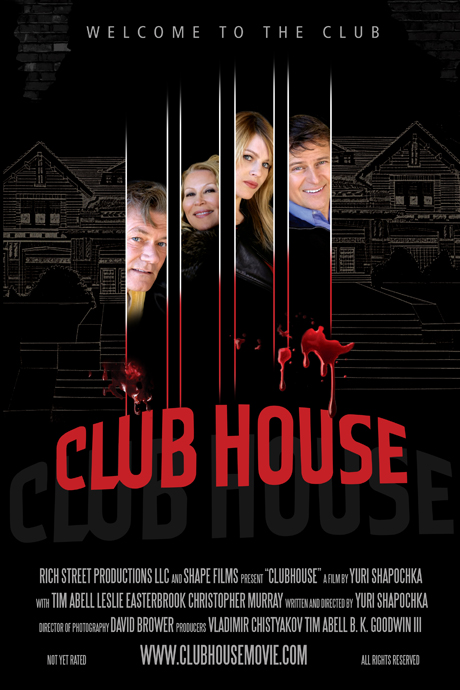 Clubhouse deals with nefarious plots made against the life and property of a wheelchair-bound Iraq War vet living in his family's magnificent old Southern home. Some of the plots are cooked up by the vet's so-called friends, and one is hatched by a corrupt politician. Shapochka filmed Clubhouse on location with a local crew, including his regular cinematographer David Brower, and a mix of Alabama local and Hollywood actors. The film's successful completion is another example of how Shapochka, who grew up behind what we used to call the Iron Curtain, has flourished in the Deep South producing films.
Clubhouse is inspired by events in the life of Shapochka's close friend Bob McKenna, who — like the lead character in Clubhouse — uses a wheelchair and lives in a beautiful century-old house.

According to Shapochka, McKenna "is a very spiritual, inspirational character himself, and so from my conversations with him and episodes from his life, and people I met at his house, I had this idea. It's a loose adaptation of some events. However, it is 100 percent fiction. I didn't make a point to make a documentary or life story, but I took some quotes and episodes, and Bob helped us with the location."
Veteran TV and film actor Tim Abell portrays Robert, the Iraq War vet, in Clubhouse. Abell met Shapochka on the Los Angeles set of the film Cross in 2011. It was about a year later when Shapochka sent Abell the Clubhouse script. The actor was impressed: "One thing I liked about the script is that there are scenes that come out of nowhere and are so unexpected."
Abell was also struck by the range of Shapochka's vision. "It was a story of good and evil, of greed, of pride and lust, of almost every sin you could imagine," he says. "The true nature of man is really what this is about — the goodness of one man and the other people who can't accept what he is trying to give them."
Abell became an actor and co-producer on the film and helped convince veteran actors Leslie Easterbrook (the Police Academy series,The Devil's Rejects) and Christopher Murray (Saving Grace, The West Wing) to take part. Murray's brother, Sean, a composer who wrote music for a recent Call of Duty game and numerous films, created the score.
Leslie Easterbrook says she thought Clubhouse was the best script she had read in a long time. "The audience doesn't know where you're going in every scene," she says by phone from her Southern California home. "Nothing is ever what it seems on the surface. The characters are complex… and it says so much about human nature."
Tim Abell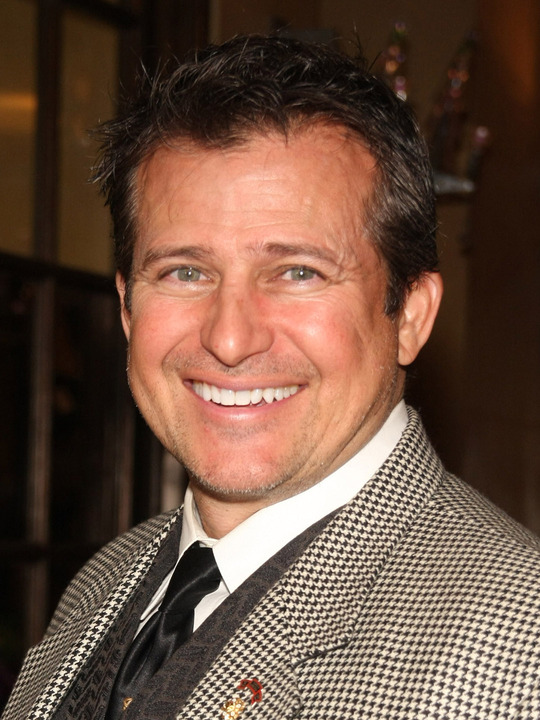 An exciting, eclectic actor, Tim Abell is a man of his own making and when that making includes teaching ballroom dancing, horse training, writing, cooking, acting, producing and being a US Army Ranger with the 75th Ranger Regiment, you can see it is a formidable combination.

His break came, when April Webster recommended that Jerry Bruckheimer cast him in "Soldier of Fortune" as Benny Ray Riddle, a former Marine scout/sniper recruited by the Pentagon to work as part of a covert team. The syndicated series ran for two seasons. Then followed a series of films that made much of Tim's military experiences, including "The Base", where he starred opposite Mark Dacascos in a performance that had him compared to a young Willem Dafoe, and "The Substitute: Failure Is Not an Option" which also starred Treat Williams and Bill Nunn.

Tim was to find himself starring with Dacascos again in the film adaptation of Lisa Gardner's book "The Perfect Husband". In "Instinct to Kill" Tim played psychotic killer Jim Beckett with Missy Crider as his long-suffering wife. "Murder, She Wrote: The Last Free Man" for CBS, saw a change of direction for Tim into historical costume drama, which was then followed by roles alongside James Caan and Daniel Stern in Jason Bloom's award-winning "Dead Simple", and in the much acclaimed "We Were Soldiers" starring Mel Gibson. Guest-starring roles in the television series' "CSI: Miami", "NCIS", and "JAG" brought Tim face to face with David Caruso, Mark Harmon and David James Elliott.



Leslie Easterbrook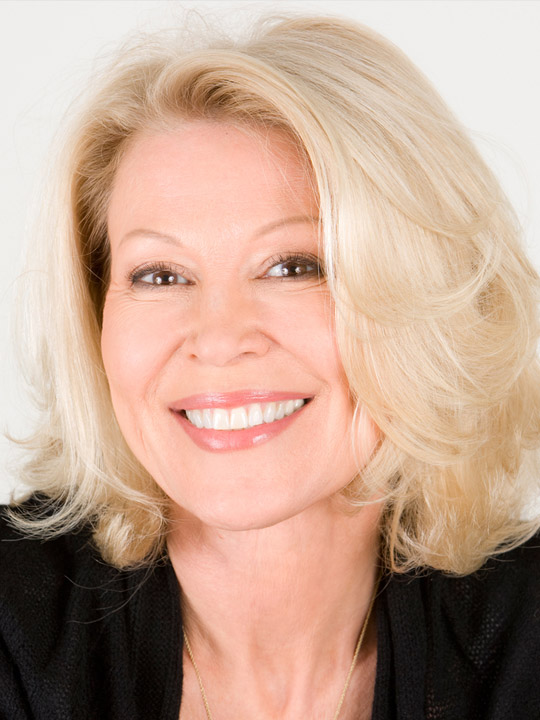 Leslie Easterbrook created Callahan, the tough as nails, overzealous drill instructor in the Police Academy movies. If you missed her in the original movie, you may have seen her in one of the sequels, punching her way up the ranks, from Sergeant to Captain. Leslie also created long-running characters Devlin Kowalsky on Ryan's Hope (3 years,) and Rhonda Lee (3 seasons) on Laverne and Shirley. She has guest starred in over 60 other television shows, including such classics as Matlock, Murder She Wrote, The Dukes of Hazard, Brothers, Baywatch, and the animated series', Batman and Superman. Her TV movies include The Song of the Lark, for PBS, A Family Lost, for Lifetime, Murder at the Presidio for USA, and The Taking of Flight 847, The Uli Derickson Story, for NBC. Leslie considers it an amazing blessing that director, screenwriter, musician, composer and performance artist legend Rob Zombie cast her as Mother Firefly in his box office hit The Devil's Rejects and, again, as Patty Frost in his first, and very successful, Halloween. His faith in her dark side seems to have opened the door to a delicious array of juicy villains. Not only has she had the opportunity to create some remarkably chilling characters, she has greatly enjoyed meeting and greeting many horror fans over the past few years. Horror films House, (Betty) with Bill Moseley and Michael Madson, and The Dead Calling, (Marge) with Sid Haig, are both available on DVD. She stars with Kane Hodder in the recently released, The Afflicted, and is a writer, with Jason Stoddard, and producer, with Lee Dashiell and David Hilburn, on the film, as well. Her other recent horror titles are Rift, Mirror Image, Compound Fracture, DaZe, Number Runner, and Sorority Party Massacre. They are all in different stages of 'finished.' Just an aside; Tyler Mane plays her step-son in Compound Fracture (he also co-wrote and co-produced) – he was her natural son in The Devil's Rejects, and her killer in Halloween.



Christopher Murray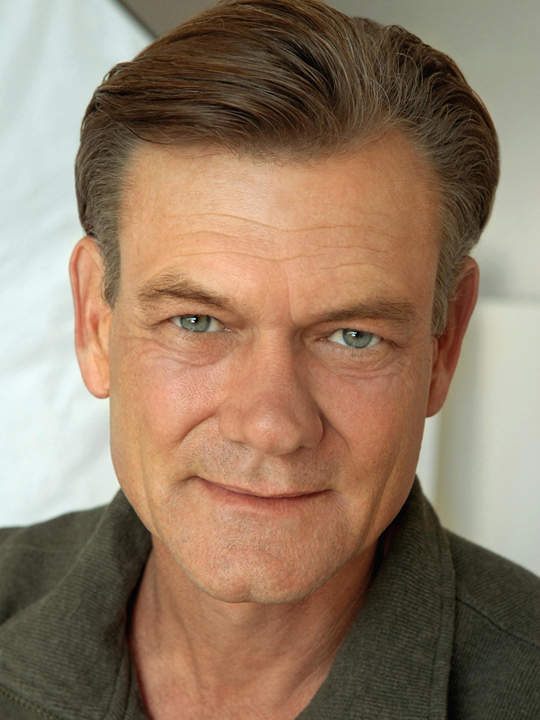 Christopher Murray is one of today's most recognizable character actors, having appeared in a wide range of film, television and stage roles alongside some of the biggest stars in Hollywood. Although most of his work has been in film, he is probably best known as Dean Rivers, the comically inept headmaster of Pacific Coast Academy, in the hit Nickelodeon series "Zoey 101". The son of two-time Emmy Award-winning film and television actress Hope Lange (Peyton Place (1957), The Ghost & Mrs. Muir (1968), Pocketful of Miracles (1961)) and Academy Award®-nominated leading man Don Murray (Bus Stop (1956), Advise & Consent (1962)), Murray was raised in a show business family. His roots in the entertainment industry go back another generation, with his maternal grandfather, Arthur Lange, a conductor for Florenz Ziegfeld Jr., maternal grandmother a New York stage actress, paternal grandmother a Ziegfeld dancer and paternal grandfather a noted Broadway stage manager and performer. Past film credits include Crossing Over (2009) with Harrison Ford and Ashley Judd, Smokin' Aces (2006) (with Ben Affleck and Jeremy Piven, The Man (2005) with Eugene Levy and Samuel L. Jackson, Just Cause (1995) with Sean Connery and Laurence Fishburne, The Pelican Brief (1993) with Julia Roberts and Denzel Washington, Virtuosity (1995) also with Washington and Russell Crowe and Dante's Peak (1997) with Pierce Brosnan and Linda Hamilton. His first film role was in the Academy Award®-winning picture All the President's Men (1976) with Robert Redford and Dustin Hoffman. Murray's work in television includes series such as Zoey 101 (2005), Saving Grace (2007), The West Wing (1999), Crossing Jordan (2001), 7th Heaven (1996), JAG (1995), Carnivàle (2003) and Beverly Hills, 90210 (1990), as well as made-for-television movies including Sacrifices of the Heart (2007), A Place Called Home (2004) and Route 9 (1998).